The Terrell Ghost Walk
Be part of an interactive, immersive ghost tour in one of the most haunted areas in Texas.
Small, intimate groups of 6 or fewer, allowing for a personal, intimate tour experience.
Hear stories and see our evidence of the many supernatural experiences at each location.
Guided by experienced investigators, using professional paranormal equipment, with their own experiences at each location.
You are not just a guest on the Terrell Ghost Walk, you are an active participant as our experienced paranormal team help you reconnect with those on the other side.
Visit haunted hotspots in the Terrell's haunted, historic, small business district and see the city of Terrell uniqueness most don't know exist.
G
---
​

Tours offered on Friday and Saturday nights. Private tours available upon request with some notice. For groups larger than 6 people, let us know so we can create a unique tour experience for you.
​

---
​

I went on this ghost walk a few months ago and had a lot of fun! I just went on vacation and went on a ghost walk in San Antonio, and I have to say, the Terrell location was better! The tour guides were more interesting and funny. I also loved the hand held ghost detecting devices they didn't have anything like that in San Antonio. We had a lot of fun with those!

​

Took my daughter as part of her birthday gift. Had a great time, tour guide gave great descriptions of the haunted areas. We even stayed after for an evp session with the very accommodating owners. Great time!!
​

Awesome Ghost Tour in Terrell! We had an AMAZING experience with Brenda as well as Cameron. A lot of ghost tours just show you the haunted spots but don't actually try and get any activity. This ghost tour you actually get to not only hear about the buildings, the history, and the haunting, but you also get to encounter it!! Brenda is able to interact with the ghosts on her equipment that she has. We also heard noises from her very own office building. I chose to do this as one of my birthday activities and it was worth it! I look forward to following them on their face book page and podcast!

Get your spot for a tour now!

---
Our Tour Guides
To leave a gratuity or compliment for your tour guide, simply click on their photo to be take to their personal page.
Brenda Newby

Mary Jo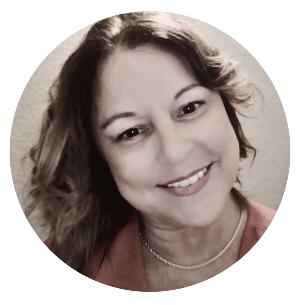 Janine

Cameron

---
Our Affiliations and Reviews